Parks, Trails, and Trees
I believe it's important that we care for and augment our natural resources, such as the tree canopy, open space and wildlife habitat, which also protects and improves our air and water quality. These are issues that are extremely valuable to our citizens.
Several surveys declare the "livability of our neighborhoods" as reasons for moving to Vancouver. That involves parks, trails, and trees. "Trees are the lungs of the earth." They are our "green infrastructure" and provide noteworthy environmental, social and economic benefits. Businesses and employers are more likely to come to Vancouver because of "quality of life" issues.
Parks and Forestry Groups - Meetings that I've attended or groups I have been involved with
Vancouver-Clark Parks and Recreation Advisory Commission
Urban Forestry Commission
Served on the City of Vancouver's Planning Commission for 5 years.
Vancouver Lake Watersheds Council
Stormwater Technical Work Group
Local and Regional Parks Blue Ribbon Commission
Parks and Forestry Projects that I've worked on
Shumway Neighborhood Park
More than 152 trees planted over 22 years
Street Tree Ordinance
Aquifer Recharge - Water Ordinance - Wellhead Protection of the Aquifer
Critical Areas Ordinance
Fruit Valley Sub Area Plan
Parks Foundation Member
Parks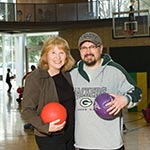 I know what it takes to build parks. It took more than 7 years for the neighbors in Shumway to write the grants, testify at meetings, work with the property owners, and literally help draw the plans for the little park. I've lead neighbors in partnering with the Vancouver School District and the City of Vancouver to achieve this milestone. We dug up plants that folks wanted saved and helped plant trees that were needed for shade.
I support the recommendations of our citizen commission for Parks and Recreation and our neighbors will adopt Shumway Park this year. That means we'll be responsible for cleaning and caring for the beauty that we helped to build. We don't have money to water the park or add new plantings, but we can help keep it a positive feature for the families and neighbors that use the park.
It's important that we keep our parks open for all to enjoy, including our elderly, families and the physically challenged. I support the continued use of the REET monies to help with the preservation of our valuable parks space.
Trees
I've partnered with Friends of Trees, Vancouver School District, and the City of Vancouver to write grants for and conduct numerous tree plantings.
My family and I have volunteered to restore our canopy-deficient City by planting over 152 trees in the last 22 years. I know how important it is to help trees survive their first few years in an area and we continue our stewardship by watering and maintaining them during the summer.
The Youth and The Elderly
Preserving existing trees and parks requires community involvement. I've worked for more than 22 years to help the elderly care for their trees. We asked the community youth to help us rake the leaves, trim the branches, sweep the street and haul the debris to recycling. We asked and they said "yes." With school and Scouts organizations, I've worked hard to foster a civic involvement in managing our urban forest. We've raked leaves, pulled invasive ivy and blackberries, planted native shrubs, and distributed tree care brochures.
I've been very involved with parks, trails, and trees for a long time. Not only in a leadership capacity but "roll up your sleeves" and get hands dirty.
---